Ace broadcaster and CEO of EIB Network Nathan Kwabena Anokye Adisi widely known as Bola Ray has been inducted as the First Vice-Chairman of the India-Africa Trade Council.
Bola Ray made the announcement of his new role on Saturday, October 30 via his official Instagram page.
In making the announcement, he expressed a strong conviction that the new feat would spell a new dawn for Africa and Indian businesses to create lasting relationships for the benefit of both parties.
He wrote "last week, I was inducted into office as the First Vice Chairman of the India Africa Trade Council. It is my earnest hope that this spells a new dawn for African and Indian businesses in creating equitable trade exchanges for mutually beneficial outcomes."
The India-Africa Trade Council is an entity that engages business in India and African countries offering unparalleled access to industry-specific trade data, business introductions, networking opportunities, education, investment opportunities, documentation, trade license, etc.
Bola Ray has carved a niche for himself having expanded his global footprints by forging unending relationships with organizations and countries around the world.
He has in the past few years opened opportunities and has established Ghanaian and international relationships with France, Britain, Italy, amongst others.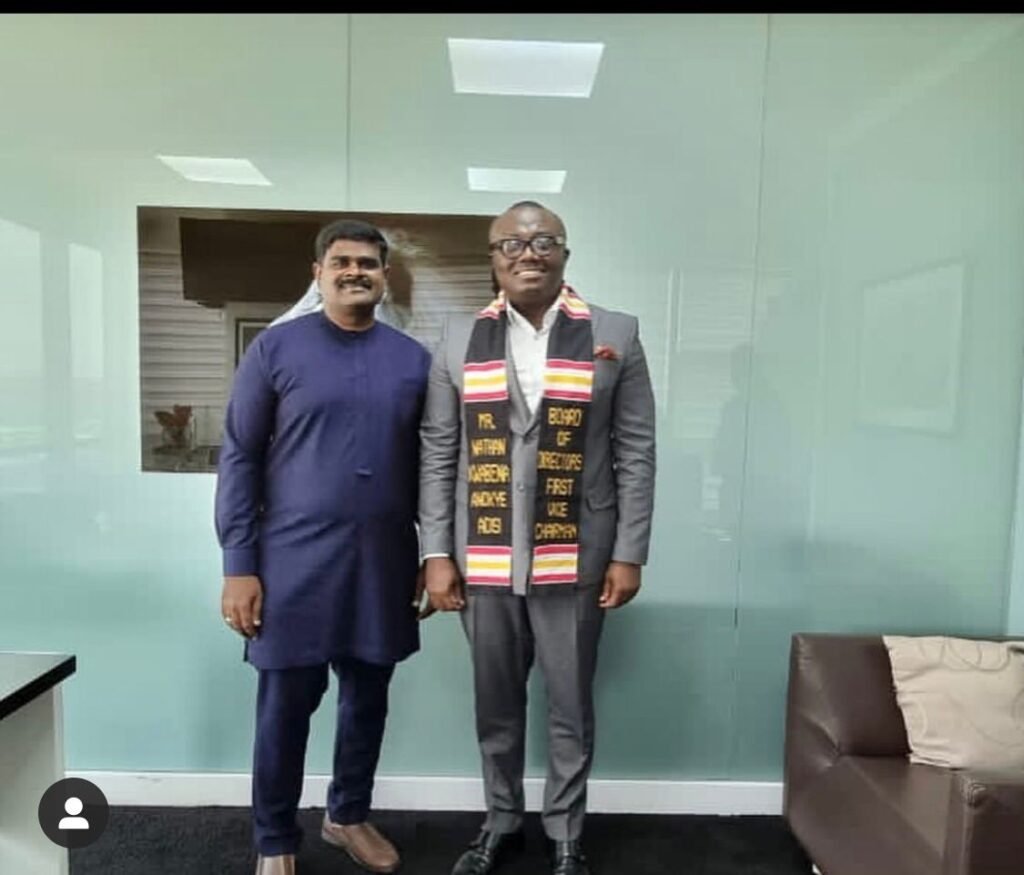 As part of this spur, the astute businessman recently paid a visit to the Morrocan Ambassador to Ghana H.E. Imane Ouaadil, where both parties discussed prospects for Moroccan and Ghanaian relationships.
His drive to ensure that not only Ghana, but Africa extends its wings to the rest of the world in all facets including trade, entertainment, travel, tourism, etc has seen him travel the world to ensure these prospects are established and solidified.
We wish Mr Adisi all the best in his endeavors.
Source: Ghana/Starrfm.com.gh/103.5FM